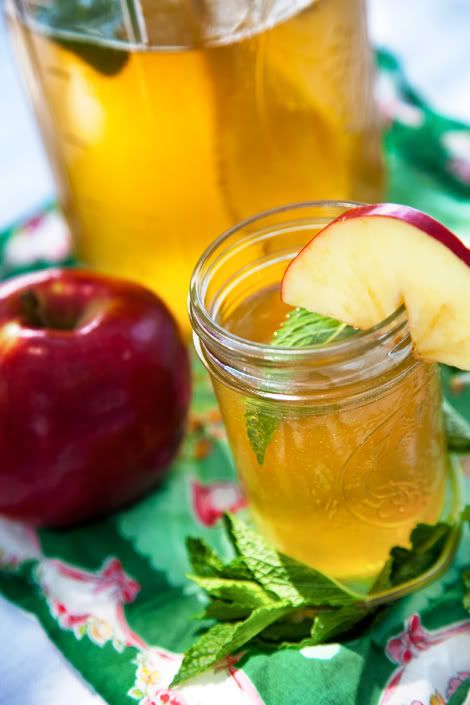 Store-bought Martinelli's apple juice
is the base for this refreshing, picnic-worthy summer punch recipe but don't discount apples in July! There are some noteworthy seasonal varieties that home-juicers can turn into fresh apple juice during the dog days of summer.
2 cups water
4 teaspoons of green tea leaves, or 4 green tea bags
1 1/2 cups apple juice (100% juice), chilled
1 cup Mint Simple Syrup (recipe follows)
1/4 cup fresh lemon juice (from about 1 large lemon)
1 cup sparkling water, chilled
Fresh mint sprigs and leaves, and apple slices, for garnish
1 cup water
1/2 cup sugar
1 packed cup fresh mint leaves
Start to prepare the punch:
Bring the water to a boil in a small saucepan, over medium-high heat. Turn off the heat, add the tea leaves or bags and let steep for 6 minutes. Remove the tea leaves and let the tea cool to room temperature, about 45 minutes.
In the meantime, prepare the simple syrup:
Bring the water and sugar to a boil in a small saucepan, over medium heat. Stir occasionally, until the sugar has dissolved, about 3 minutes. Remove the pan from the heat and add the mint leaves. Let the syrup cool to room temperature, about 20 minutes; strain before using.
Pour the cooled tea into a large pitcher. Add the apple juice, Mint Simple Syrup and lemon juice. Refrigerate until ready to serve.
To serve:
Add the sparkling water and pour the punch into small glasses. Garnish with apple slices and fresh mint leaves, if desired.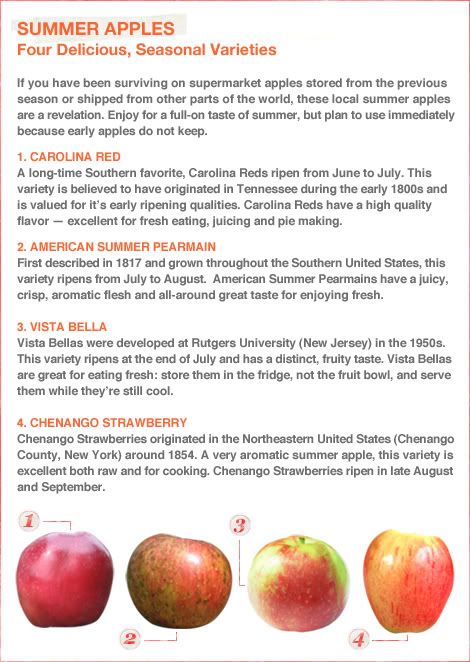 Recipe closely adapted from Giada DeLaurentii
s
Photo: Scott Gordon Bleicher