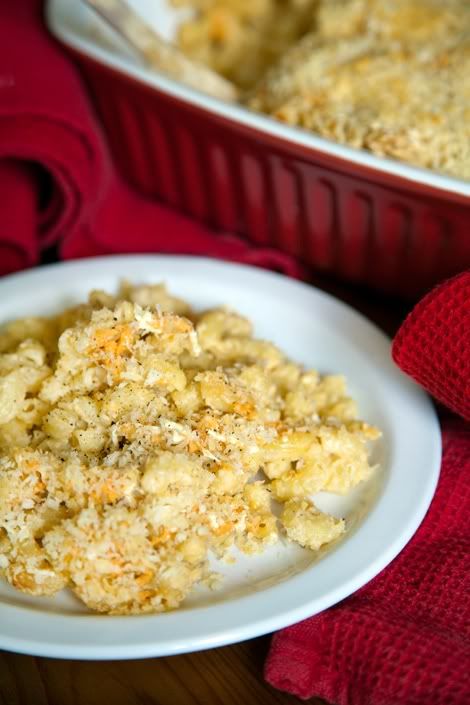 Coming up with a fantastic
macaroni and cheese dish without using cheese sounds like an impossible task. But thanks to a few secret-weapon ingredients, you can make the impossible, possible. This version of Baked Mac and Cheese is just as tasty and cheesy as the real deal — only a lot healthier and better-for-you.
BAKED MACARONI AND CHEESE
2 cups medium-thick cashew cream (recipe to follow)
1/2 cup Earth Balance Natural Buttery Spread, softened, plus extra for bread crumbs (recommended: Soy Free)
3/4 cup Daiya Cheddar Style Shreds
1/4 cup Daiya Mozzarella Style Shreds
2 tablespoons powdered mustard
1 teaspoon paprika (optional)
Freshly cracked black pepper, to taste
1 lb elbow macaroni
2 tablespoons kosher salt
1 1/2 cups panko bread crumbs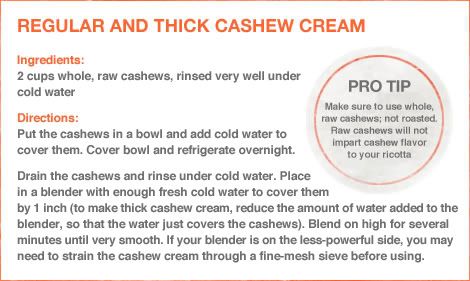 To start:
Preheat the oven to 375°F
Cook the macaroni:
Bring a large pot of water to a boil, salt the water, and add the macaroni. Cook the macaroni to al dente.
In the meantime, make the cheese sauce:
Heat the cashew cream over low-medium heat in a medium saucepan. Add Earth Balance and whisk gently to melt. Sprinkle in both types of Daiya and stir to incorporate. Add the powdered mustard and paprika, if using, and season to taste with pepper. (If your sauce becomes too thick, just add a little bit of almond milk or soy creamer to thin it out a bit.)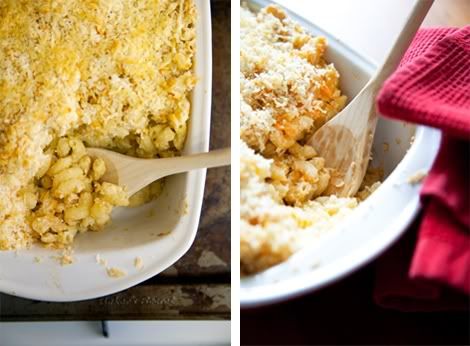 Prepare the Mac and Cheese dish:
When the pasta is cooked, drain it well and return it to the empty large pot it was cooked in. Add the cheese sauce to the pasta and stir well. Pour into a 3-quart baking dish.
Melt about 2 tablespoons of Earth Balance in a saute pan, add the panko and stir to coat. Top the Macaroni and Cheese with the bread crumbs and bake for 30 minutes or until the sauce is bubbly and the layer of panko is browned on the top. Remove from the oven and let rest for 5 minutes before serving.
Photos: Scott Gordon Bleicher