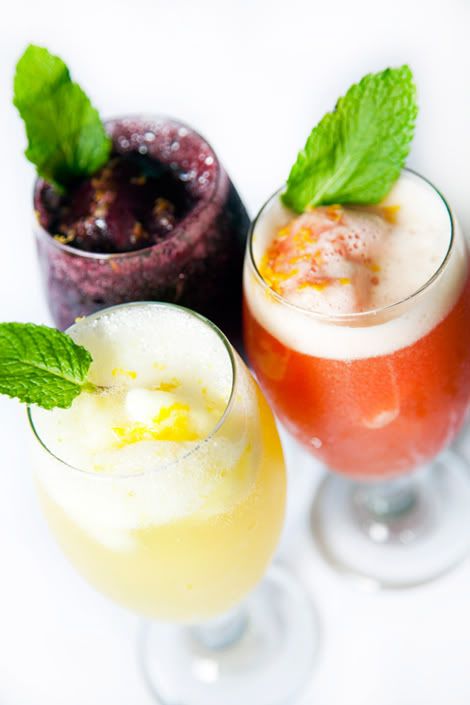 This fun summer cocktail
is as easy as it gets. Use any sorbet flavors you choose, and as many as you'd like. For a cool, fizzy twist on Mimosas use orange sorbet.
Three pints of sorbet in Blackberry, Lemon and Blood Orange, or any flavors you choose
1 bottle of champagne
1 lemon zested, for garnish
Fresh mint leaves, for garnish
Make the Fizzes:
Fill each glass halfway with a different flavor of sorbet. Top the glasses with champagne, carefully so that the fizz doesn't rise up and bubble over the top. Refill again once the bubbles have gone down. Grate lemon zest over each glass and garnish with a mint leaf.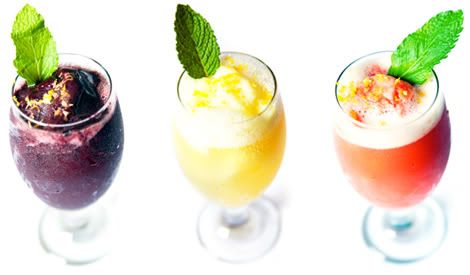 Recipe adapted from Nigella Lawson
Photos: Scott Gordon Bleicher