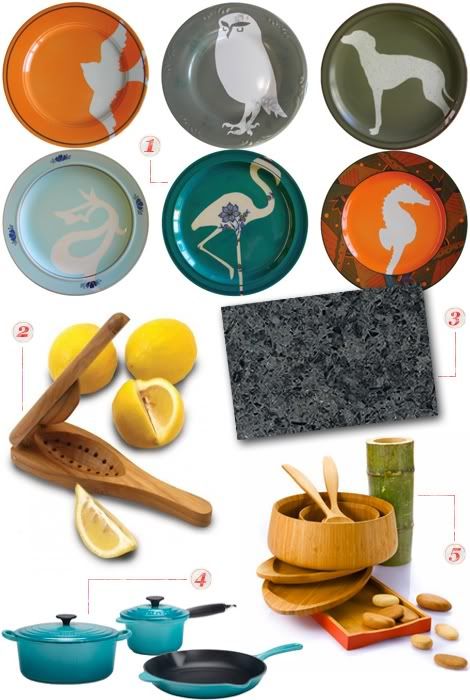 A green kitchen
doesn't need to be built from the ground up. Make your own kitchen a bit greener just by introducing some of these sustainable, irresistible goods.
Used or unwanted ceramics from secondhand stores are redesigned and resurfaced, and brought to new life. Take a look at the amazing before/after: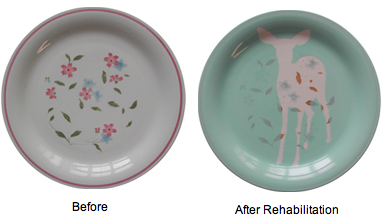 Handmade from reclaimed teak in the foothills of the mountains of Northern Thailand, these kitchen tools are as striking as they are useful.
Naturally beautiful surfaces made form recycled material will give your kitchen an exquisite, sustainable facelift.
Fantastic colors and a commitment to energy-efficient, professional cooking make Le Creuset's cast iron range a great addition to any green kitchen.
Bambu's contemporary, elegant Serveware collection is made from oven-baked bamboo, using no stains or dyes. Each product is made from food-safe, water-based adhesives, and is hand finished with natural, food-safe oil. And better yet? No animal products are used in the ingredients or the production process.