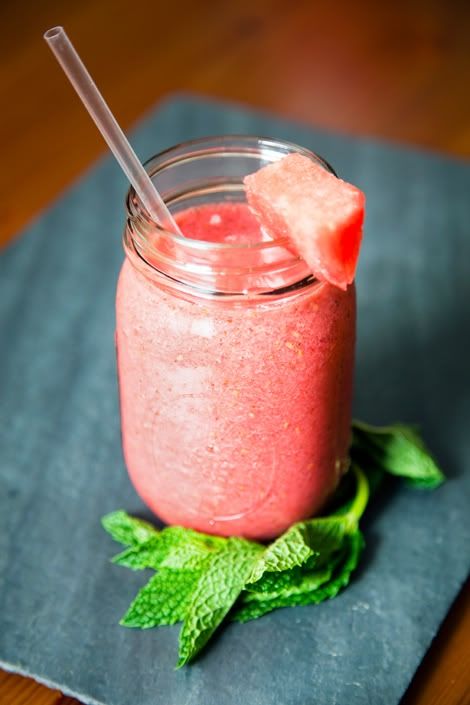 Crave a fast, healthy breakfast
that tastes like dessert? Nothing beats this sweet smoothie made with fresh fruit, ice, lime juice, a little agave nectar and some fresh mint leaves. The watermelon-berry combo pairs together beautifully but you can use any fruit combination you choose (kiwi-honeydew or pineapple-mango are wonderful alternate options).
STRAWBERRY, RASPBERRY AND WATERMELON SMOOTHIE
2 cups 1-inch cubes peeled seeded watermelon, plus 2 extra cubes for garnish
2 cups crushed ice
1 cup fresh, sliced strawberries
1/4 cup fresh raspberries
10 large fresh mint leaves
1 tablespoon fresh lime juice
1 tablespoon agave nectar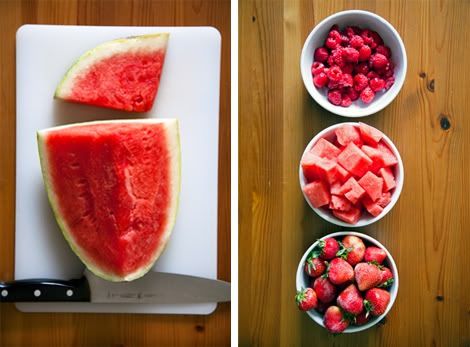 To prepare:
Combine all ingredients in a blender and process until smooth. Divide smoothie between two glasses, garnish with a cube of fresh watermelon, and serve.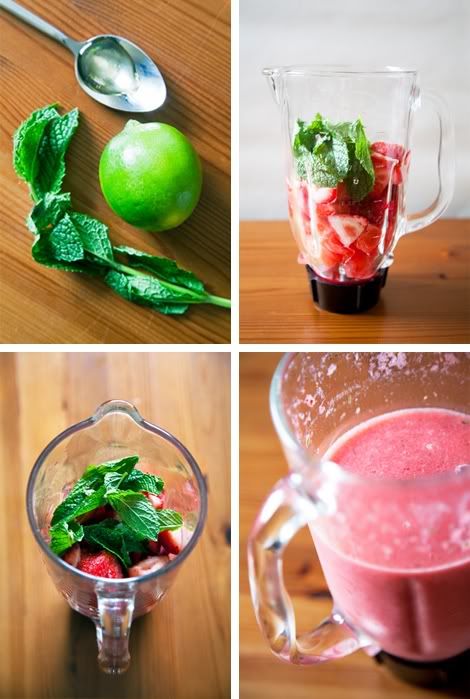 Recipe adapted from
Bon Appetit
magazine, June 2010
Photos: Scott Gordon Bleicher