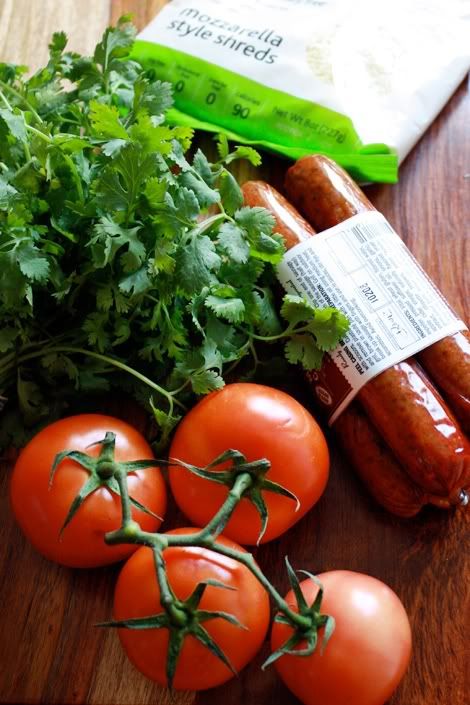 Upcoming on The Kitch
this week: cookies and iced tea! I'll be sharing recipes for Peanut Butter Cookies with Chocolate Chunks and Orange Iced Tea with Ginger and Mint.
So what's with the ingredients above? Well they're not for cookies or iced tea, but they are for another upcoming bonus recipe later in the week. I bet you can't guess what it is...