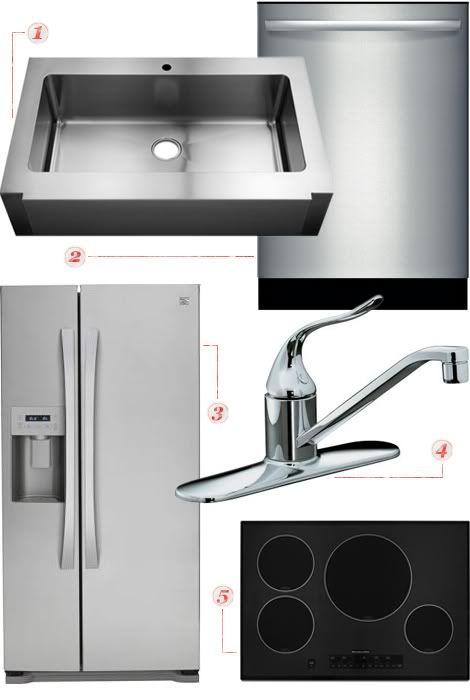 The appliances you choose
make a big difference in creating an eco-friendly kitchen. These five picks will save energy and run more efficiently, keeping your kitchen green as can be.
4.
Choose a faucet with an aerator — it injects bubbles into the stream, producing the same pressure with less volume to save water — like Kohler's
Coralais swing kitchen sink faucet
5.
Electric-induction cooktops, like Kitchenaid's
Architect® Series II
, heat food by transferring electromagnetic energy directly to the pan, using about half as much energy as conventional models