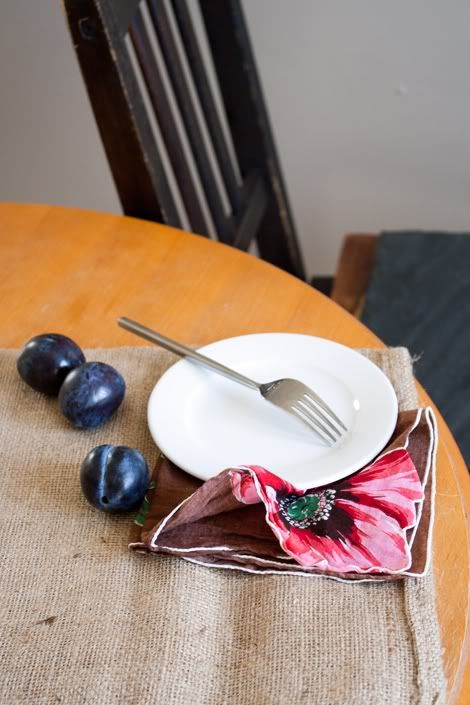 Happy Labor Day weekend!

I won't be able to connect with all of you again until after the holiday; but for now, here is a sneak peek at this morning's recipe shoot (and what's coming up next week). The plums are your only real clue here, but if you follow me on Twitter you'll know exactly what sort of recipe to start getting excited for.
The main shot above and the first two below are outtakes of the setup from the shoot this morning (those cards are random-object place markers to let me know where to set the final dish when it came out of the oven). I'm toying with marrying rustic and bohemian looks for The Kitch. Let me know if you think I'm starting to succeed...
Also coming up next week: my recipe for a super-easy Smoked Apple Sage Veggie Sausage & Fig Panini that I'm starting to think just might be the best thing I ever ate.
Have a wonderful long weekend and I'll catch up with you on Tuesday.