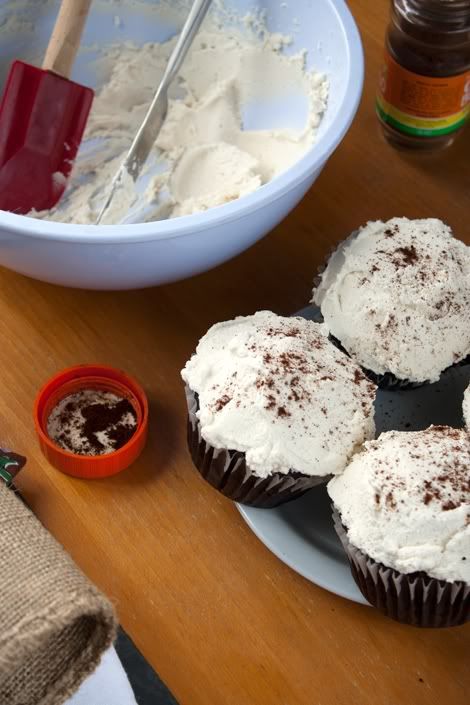 "Pardon me while I
go to sleep." This is what I said to the guests I had over last night right before I disappeared into my bedroom and totally left them watching TV in the living room to go to bed. Please keep in mind that my guests were both friends whom I trust and know me very well. I only mention this because I'm about to say it to all of you, too. I'm exhausted from a day of baking and experimenting with chocolate but before I go, here is the rundown of what's coming up on The Kitch in the coming week.
There's something about the onset of fall that has me feeling like baking with deep, dark cocoa. I'll get into the different types of coca powders when I post the first recipe next week, but for now I'll just mention Dutch-process cocoa powder because I've been using it today in my baking with better-than-stellar results. Above is an extra shot from the second upcoming recipe for next week: Dark Chocolate cupcakes with a twist. I can't reveal the twist entirely but I will say that if you love coffee, these cupcakes are for you. Also coming up next week is a recipe for some simple, fudgey chocolate drop cookies with another more unexpected twist.
I hope that everyone enjoys the rest of your weekend. And please pardon me now while I go to sleep!