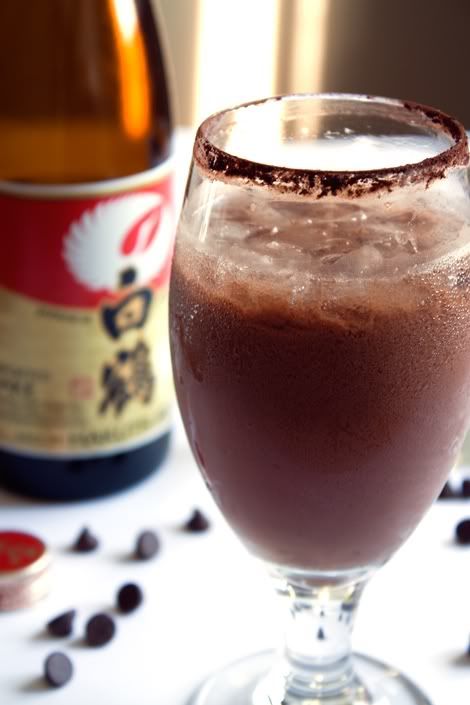 I am swamped!
With nearly everything in life keeping me busy around the clock lately, I haven't had much time to devote to
KLB
. So today's post is short and sweet for another quick, easy recipe; this time a cocktail: Chocolate Sake Dream.
I wanted to do something with the sake I had left over from another occasion, so I used it in both of this week's recipes (sake was included in the tofu marinade for Monday's
singapore noodles
).
It was 85° in NYC this past Saturday when I shot this drink, so I felt inspired to pour it in a regular glass over ice — you can do the same for a cool cocktail, or strain it into a martini glass as the recipe suggests.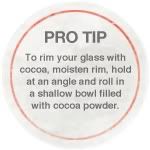 3 tablespoons almond milk
1/3 cup semisweet chocolate chips (recommended : Ghirardelli)
1/4 teaspoon agave syrup (optional)
5 ounces sake
1/2 to 1 ounce chocolate suce (recipe follows)
Crushed ice, for shaking plus extra for glass if using
Prepare the chocolate sauce:
Heat almond milk in a small saucepan over medium heat until just about to simmer. Remove from heat and add chocolate chips. Stir until chocolate chips are melted entirely and combined with the almond milk. Stir in agave if using.
Mix the cocktail:
In a cocktail shaker, add ice, sake and chocolate sauce. Shake until combined and strain into a martini glass rimmed with cocoa.