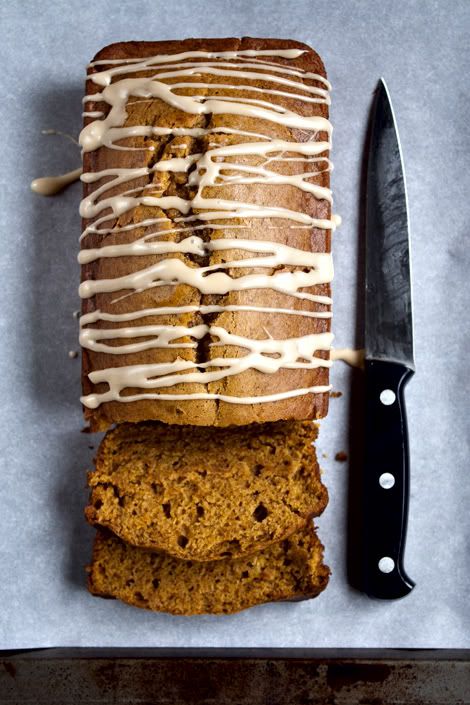 Last week I was sort of
overcome by a wave of Autumn-itis. With the first slight touch of air that was a little bit crisp and cool, I felt like fall. So I needed pumpkin bread.
Fall is my favorite season and pumpkin bread is one of my all-time favorite foods — I really don't need much of a reason to make it. Never mind that pumpkins are not quite in season yet; they will be very soon, and "The air was slightly crisp this week" seemed like reason enough to start some fall baking.
This pumpkin bread is perfectly spiced and amazingly moist. Store the leftover part of the loaf on your counter for a day and it will be melt-in-your-mouth moist; but if you're anything like me you'll have a hard time trying to resist eating all of it in the first sitting.
PUMPKIN SPICE LOAF WITH MAPLE GLAZE
Ingredients: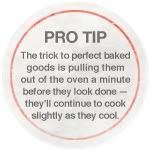 1 cup canned pumpkin
1/3 cup canola oil
1 cup granulated sugar
1/4 cup almond milk
1 teaspoon vanilla extract
1 1/4 cups all-purpose flour
1/2 teaspoon baking powder
1/2 teaspoon baking soda
1 teaspoon ground cinnamon
1/4 teaspoon ground ginger
1/4 teaspoon ground nutmeg
1/4 teaspoon ground allspice
1/4 teaspoon ground cloves
1/4 teaspoon salt
1 cup plus two tablespoons organic confectioners sugar, sifted
1 teaspoon pure vanilla extract
1/3 cup pure maple syrup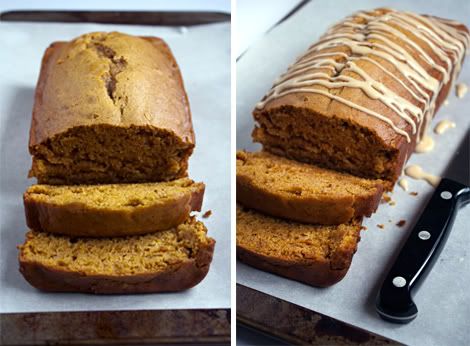 To start:
Preheat oven to 350°F. Lightly spray an 8 1/2 x 4 1/2 loaf pan with nonstick cooking spray and set aside.
Prepare the batter:
In a medium bowl, stir the pumpkin, oil, sugar, almond milk, and vanilla together. Sift in the flour, baking powder, baking soda, spices and salt. Stir together with a wooden spoon until well combined.
Bake the loaf:
Fill the prepared loaf pan with the batter. Bake for 45 to 55 minutes or until a toothpick inserted in the center of the loaf comes out clean (be careful not to over-bake, the trick to super-moist baked goods is pulling them out of the oven a minute before they look really "done" — they will continue to cook slightly as they cool).
Remove loaf from the oven and allow to cool. Once cool, remove from loaf pan (you should be able to carefully turn the pan over and the loaf will fall out). Let fully cool before glazing.
In the meantime, prepare the glaze:
In a medium bowl, combine confectioner's sugar and vanilla. Gradually whisk in enough maple syrup to make a coating consistency. Using a fork, drizzle the glaze over the pumpkin loaf in lines, back and forth width-wise until the length of loaf is covered.