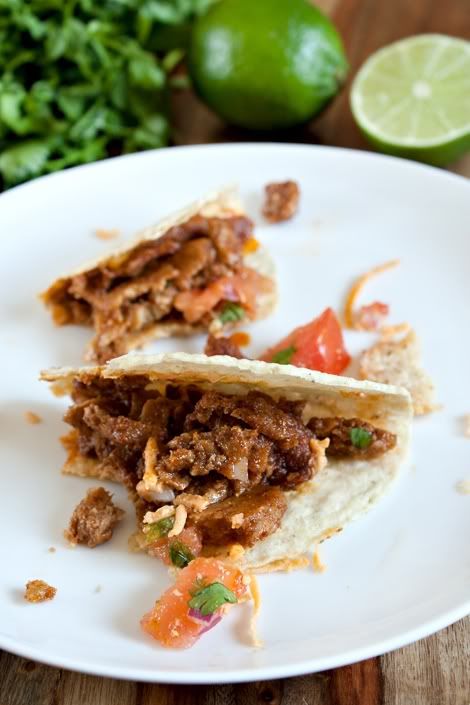 Last weekend was so hectic!
I didn't get a chance to prepare and photograph any recipes to share with you. But I sort of figure that's OK because the coming week's recipes are so good, they're worth the extra wait.
Coming up on The Kitch this week: Chile-spiced Seitan Tacos with Pico de Gallo (pictured above), and Tomato-Chickpea Curry Wraps.
Each time I shoot the recipes, I have a hard time waiting to taste the dish. These tacos smelled so delicious, I could barely keep from reaching in and picking out pieces of marinated, cooked seitan to eat during the shoot. And when I finally got to taste the tacos in their entirety? Pretty much the best thing I ever ate.
Check back next week for both recipes; and until then, have a wonderful weekend.