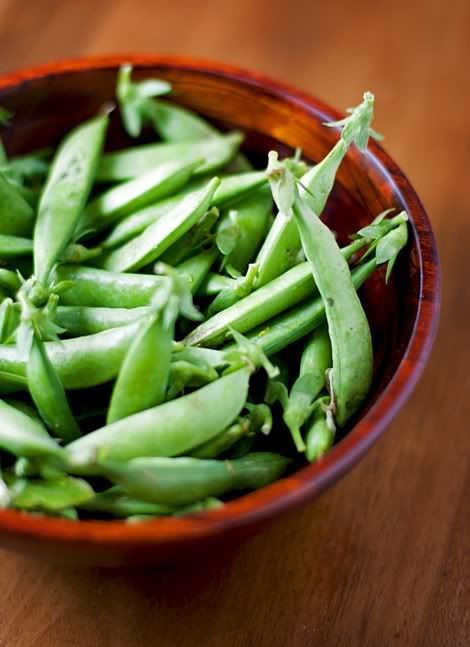 'Tis the season
for peas! While the last of the spring peas are starting to become scarce, sugar snaps and snow peas are everywhere. With so many wonderful recipes to use them in, I couldn't help but pick up some of each kind at my local greenmarket early this morning.
I can't wait to share a new peas-inclusive Veganize It recipe with you in the coming week. This one will be a pure veg twist on one of my most-loved summer side dish recipes from none other than my amazing mom: Macaroni Salad with Sweet Peas and Shrimp. You're seriously going to have to make this and serve it at your next BBQ, or be a great guest and bring it along with you to the next BBQ you attend!
Also coming up next week, an interview with Vegan Nerdista Cookbookista, Terry Hope Romero. Terry is the author of one of my fave vegan cookbooks: Viva Vegan!, as well as the co-author of Veganomicon, Vegan Cupcakes Take Over the World, and Vegan Cookies Invade Your Cookie Jar.
Have a wonderful weekend, and I'll catch up with all of you again next week!