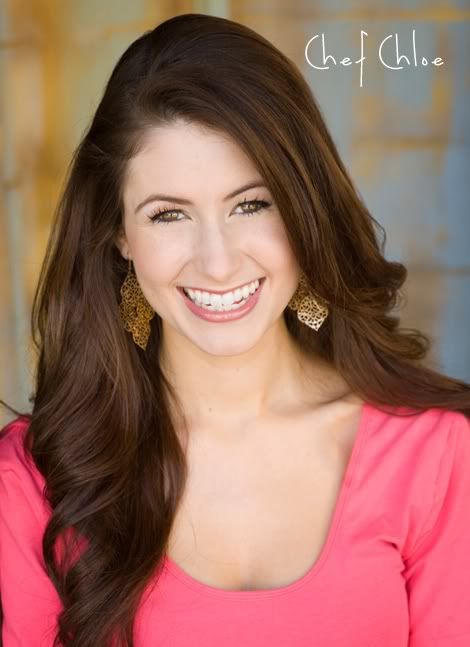 Photos: Courtesy of Chloe Coscarelli
Award-winning Vegan Chef and First Vegan Winner on Food Network's Cupcakes Wars
Los Angeles, CA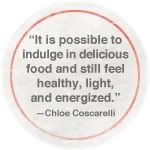 I can't begin to tell you
how thrilled I was to watch a vegan baker compete on Food Network's first season of
Cupcake Wars. There's someone making vegan cupcakes on Food Network? How wonderful, I thought. Maybe you can chalk it up to vegan cupcakes now taking a prime spot in the cupcake craze — even first-ever cupcake bakery, Sprinkles, has added a vegan flavor to their menu — and celebs like Alicia Silverstone, Oprah and Ellen DeGeneres bringing a new face of veganism into the limelight; but no matter the reason, talented Los Angeles-based Chloe Coscarelli and her vegan cupcakes were welcomed onto the show, and stole it. I talked to Chloe about her win, what kind of reception Food Network gave a vegan chef, and two things you might be surprised to find in her kitchen at all times.
Kitchen La Bohème:
What's your favorite recipe to make at home
?
Chloe Coscarelli:
Hmm do I have to choose one? :) This week, it's ice cream! I just made a batch of German Chocolate Cake Ice Cream for my brother's birthday and it was the perfect way to beat the heat.
KLB:
How long have you been vegan?
CC:
I have been vegan for 6 years. I went vegan in high school when I realized that I could eat delicious food without harming animals. It was the best choice I ever made!
KLB:
Where's the best place to go out for vegan food in L.A.?
CC:
There are so many great places, but I love Native Foods — they make killer veggie burgers!
KLB:
How did you decide to become a chef? Did you have any concerns about potential adversity as a vegan chef?
CC:
When I was in college, I found myself cooking and baking like crazy. I interned with an incredible vegan pastry chef the summer before my senior year and fell even more in love with the kitchen. I went to culinary school after I graduated and realized how fulfilling it was to touch people through food. There are always going to be people who don't quite understand the vegan thing, but it's fun to open their eyes with something delicious.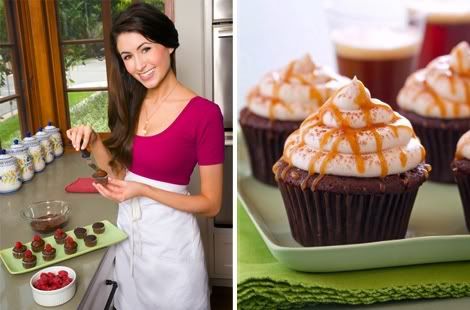 KLB:
Is there anything people would be surprised to find in your kitchen?
CC:
Two dogs at all times! They keep me company while I cook, just waiting for me to drop something yummy.
KLB:
Tell us about your win on Cupcake Wars: How did it come about, and how has it affected your career?
CC:
I found an ad for the casting call on twitter one day and decided to try out on a whim. Next thing I knew, I was on the show and won! It was so much fun and a great launch to my culinary career. Thanks to the exposure, I now have a cookbook on the way.
KLB:
Did you feel that Food Network was very open to vegan food, or slightly put-off?
CC:
I was nervous that the Food Network wouldn't want to cast a vegan baker on the show, but they were totally open to it. I was so relieved!
KLB:
What types of reactions did your competitors have when they learned your cupcakes were going to be vegan?
CC:
The other contestants were not too familiar with vegan baking, so they thought that my cupcakes wouldn't be very tasty. I guess you never know until you try.
KLB:
What's the greatest compliment you've received from a non-vegan about one of your recipes?
CC:
"This is better than non-vegan food" is always great to hear!
KLB:
What message do you hope to spread with your vegan recipes and sweets?
CC:
It is possible to indulge in delicious food and still feel healthy, light, and energized. Eating vegan does not mean sacrificing flavor!
KLB:
What's the best advice you've ever been given?
CC:
If you do what you love, you'll never work a day in your life. We've all heard it, and it's so true. Figure out what makes you passionate and excited and turn it into a career. Why not?