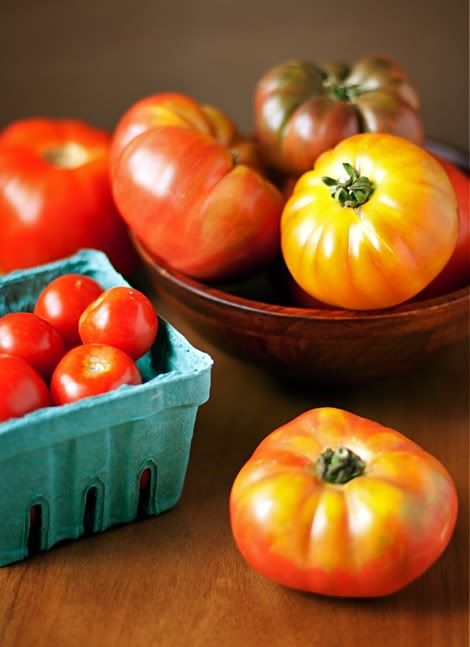 This Fourth of July weekend
looks like it's going to be a beautiful one here in NYC — prefect weather for the beach and BBQs. I hope it's just as beautiful where you are, too.
Feast your eyes on the wonderful bounty of heirloom and cherry tomatoes I picked up at the greenmarket this morning. I'm already planning a tasty chick'n salad with dijon, balsamic and pine nuts that will be stuffed into mini pitas along with some arugula and these beauties, and packed up for an Independence Day picnic in Brooklyn's Prospect Park. I'll share that recipe here within the coming week.
Also coming up next week: an interview with first-ever vegan Cupcake Wars winner, Chloe Coscarelli. I talked to Chloe about her win, what kind of reception Food Network gave a vegan chef, and two things you might be surprised to find in her kitchen at all times.
Until then, have a wonderful July 4th!