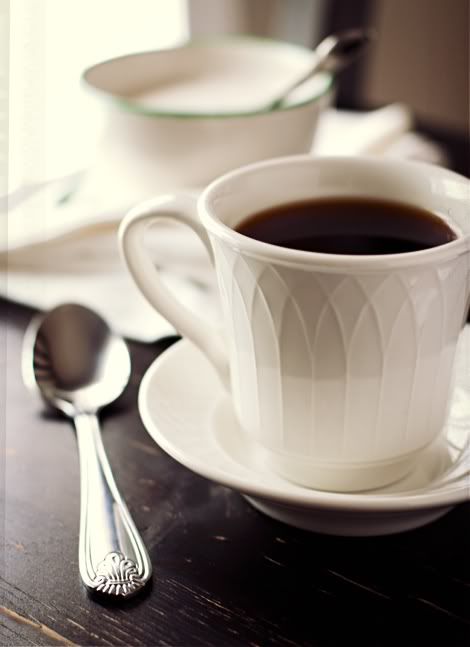 I swung by Fishs Eddy
and picked up some new props on my way home last night: this cute little cup and saucer, along with a pasta bowl and matching cup, and some new linens. The pasta bowl will be perfect for the next recipe I'm working on: Pure Vegetarian Trenette al Pesto!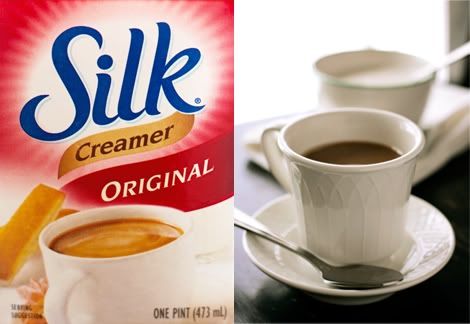 In the meantime: Do you take your coffee with cream and sugar? I usually take mine black but once in a while slip in some soy creamer and a tiny bit of sugar. I'm currently working on testing different brands and types of store-bought vegan creamers for a recipe, and am curious to hear your favorites if you have them. For now, I'm finding that plain old soy creamer works the best — imparting no strange flavors...