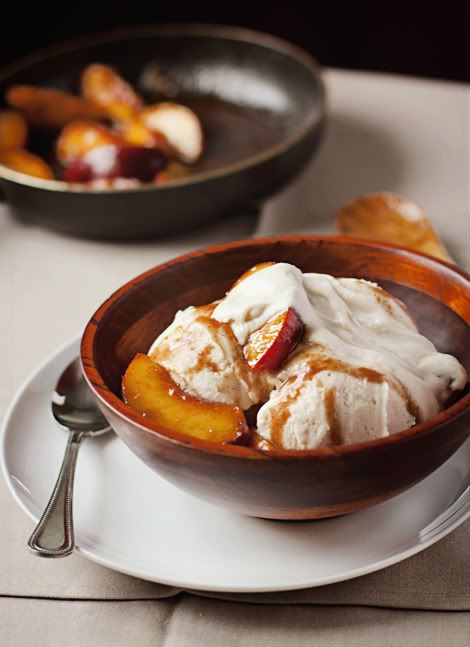 The last of summer's peaches...
In a warm, pre-fall dessert topping. To continue last week's Sundaes Three Ways post, I wanted to use up the remainder of the fresh peaches in my fruit bowl. The resulting sundae is the perfect way to take what's left of summer and begin to move into fall.
Cooking the peaches in Earth Balance, brown sugar and a dash of cinnamon adds the crisp flavors of October and November; topping the sundae with a dollop of homemade coconut and cashew cream whipped cream finishes the dish with a throwback to the warmer, summer months.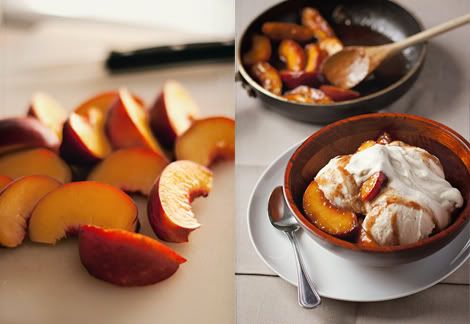 FRESH PEACH SUNDAES WITH HOMEMADE WHIPPED CREAM
(Makes about 4 sundaes)
•
2 tablespoons Earth Balance Natural Buttery Spread (recommended: Soy Free)
•
1/4 cup dark brown sugar, packed
•
2 cups fresh, ripe peaches, sliced
•
1/4 teaspoon ground cinnamon
•
1 quart of your favorite dairy-free vanilla ice cream
•
1 cup thick cashew cream (recipe by Chef Tal Ronnen follows)
•
1/4 cup light agave nectar
•
1/2 teaspoon vanilla extract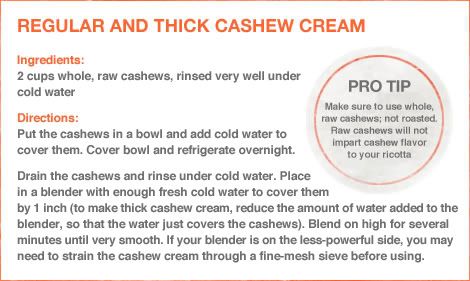 Make the whipped cream:
Place cashew cream, agave nectar, vanilla, and 1/4 cup water in a blender; blend until thoroughly combined. Add the coconut butter and blend until emulsified and mixture is thoroughly combined. Pour mixture into a bowl, cover, and chill in the refrigerator for at least 2 hours. Stir before serving.
Cook the peaches:
Heat the Earth Balance in a large skillet over medium heat until melted; stir in the brown sugar until dissolved and fully incorporated. Add the sliced peaches, sprinkle with the cinnamon, and sauté just until the fruit begins to soften, about 3 minutes.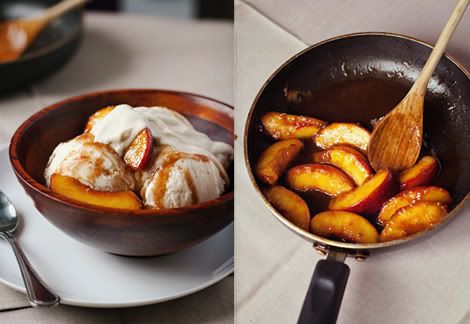 Build your sundaes:
Divide ice cream between 4 chilled bowls (about 2 or 3 scoops per bowl). Spoon peaches over ice cream, making sure to drizzle a bit of the brown sugar and Earth Balance sauce mixture, too. Finish with a dollop of whipped cream on top of each sundae.
Serve immediately and enjoy!
Photography, styling and design by Alyssa; photographs ©2011 Alyssa Yeager