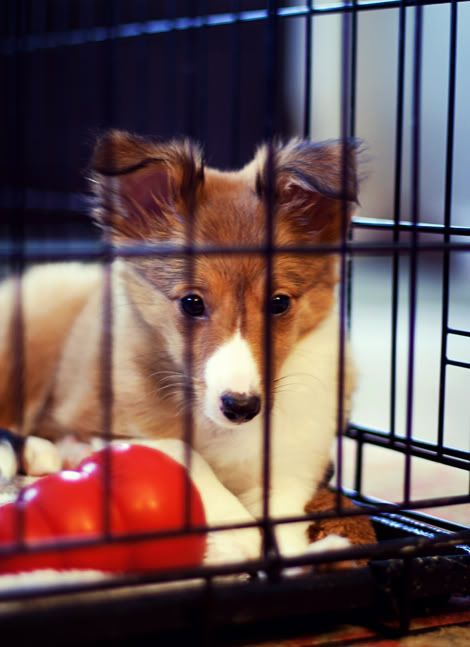 After spending some time
at home for Thanksgiving, I was lucky enough to meet and bond with the newest member of my family, Sheltie puppy Skye (I like to call him The Little Peanut, and Baby Peanut). Another important member of the family, Toby the Golden Retriever, was lost recently; and while things didn't feel entirely right without Toby there, being home so soon after Skye's arrival was a wonderful opportunity to give thanks for this new little life in the house. Skye is cute and smart, and
seems
to be the easiest puppy I've ever known — he's already asking to go out when he needs to.
Skye came from
Main Line Animal Rescue
, an organization that saves and rehabs animals from Pennsylvania's notorious puppy mills. MLAR was featured on Oprah, and has a wonderful reputation. (Oprah's groundbreaking puppy mill show came about after MLAR founder Bill Smith's efforts to encourage her to do the show — Oprah, and thousands of others, saw his billboard off the Kennedy Expressway in Chicago that read, "Oprah: Do a show on puppy mills. The dogs need you.)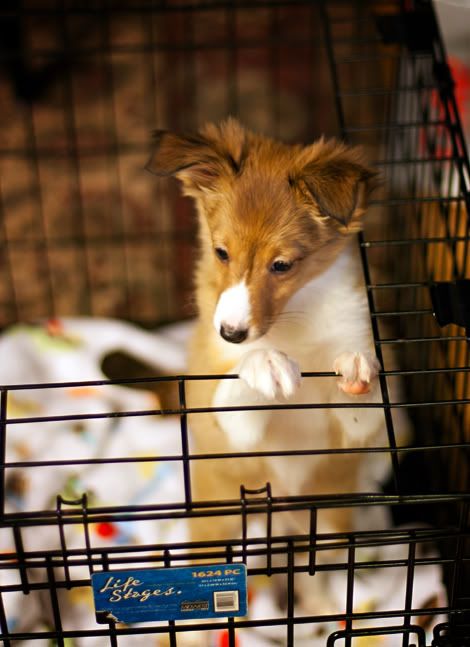 If you are living in the immediate Chester County, PA area, MLAR may be the perfect place to find your next pet.
I hope everyone had a happy Thanksgiving! What are you thankful for this year?
Photography, styling and design by Alyssa; photographs ©2011 Alyssa Yeager