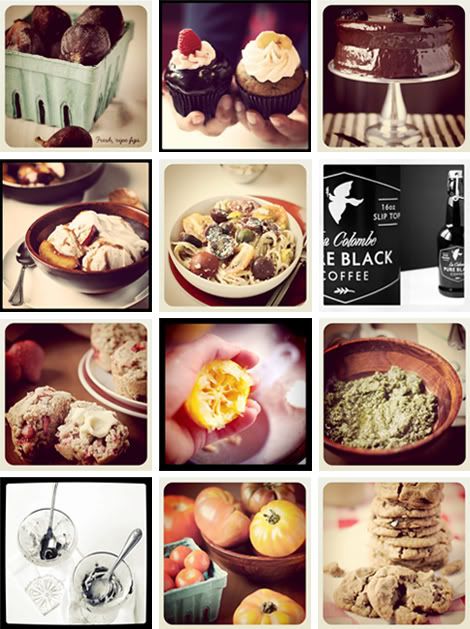 Tomorrow, I think I'll make an attempt
at a veganized version of
Baked
's amazing Double Chocolate Loaf Cake — I have Dutch process cocoa powder in my pantry that's been calling for some action. If you've never heard of Baked, the Brooklyn bakery (and later, cookbooks) born of two Ad guys turned full-time bakers/business owners, I recommend you do. That advice will probably apply only to those readers outside the NYC metro area, but either way...
It has long been my dream to save enough money working by day making other people's businesses look beautiful as an art director/graphic designer, to start my own bakery business to make beautiful — like the guys from Baked. Baked is not a vegan bakery, but what they've done with it (and continue to do) is certainly inspiring.
I'll keep you posted on the outcome of my veganized Double Chocolate Loaf Cake. In the meantime: Won't you find me on
Instagram
(@hyperfocusnyc) if you're a user? I love sharing
KLB
-related food porn (like above), and also random snapshots from around the city, street art, etc etc etc. What a fun little app, and a great way to connect with others who are inspired by the same things you are.
I hope everyone has a great rest of the weekend, and I'll catch up with all of you again soon!