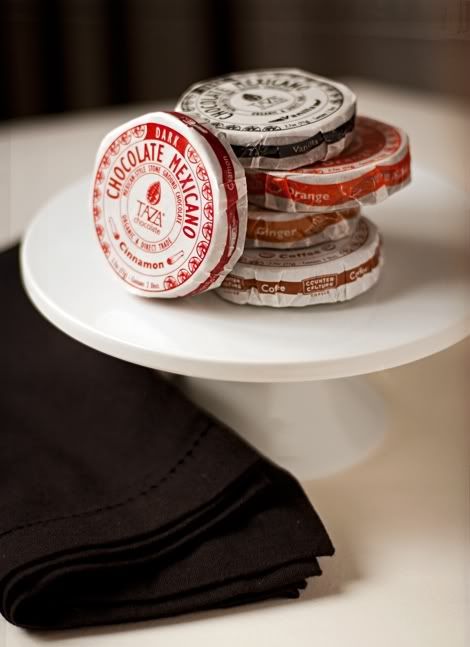 Happy New Year
(or, New Year's Eve, rather)! To help ring it in, I wanted to share a sneak preview of the first planned recipe for 2012... Can you guess what it'll be? Hint: the pictured chocolates will be included.
I found the motherload of Taza Mexican stone-ground chocolates in a huge variety of flavors at my local gourmet market. The price was ridiculously right, so...
Stay tuned for that recipe. In the meantime, I hope everyone has a happy and safe NYE, and I look forward to catching up with all of you more often in the new year.
Photography, styling and design by Alyssa; photograph ©Alyssa Yeager